We are honored to have won a gold IDS Award in the over 601 sq. ft. category for our booth displayed at IDS Toronto 2023 from January 19 to 22.
Westkey | Xibita of Richmond, British Columbia, originally built the booth and was commissioned to rework the angular, wooden-slat design for this year's show. The booth was painted black, new graphic panels commissioned, and the layout divided into sections, each an example of Metropolitan's areas of focus. The Metropolitan Design Challenge, featuring 8' x 8' x 8 creations by Ontario design students, was the main attraction of the booth.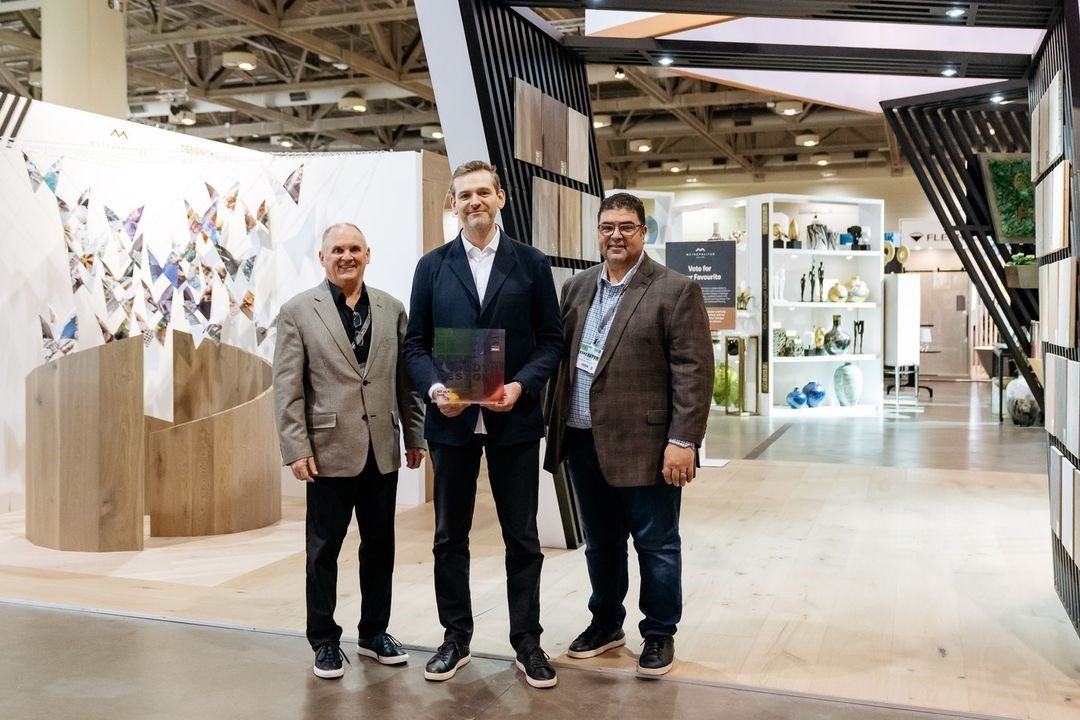 "The Design Challenge area was busy throughout the show. People were stopping to look at the creations, take pictures, and vote for their show favourite," said Nicole Parr, Director of Marketing. "The students' creations are always engaging and a big draw at IDS Toronto."
The central section of the wooden structure showcased the flooring manufcturer and distributor's line of Kentwood premium hardwood and Evoke luxury vinyl, rigid core, laminate and Surge floor solutions. Around an outside corner, a pink "Have we metro?" neon sign hung above a teal velvet sofa flanked on one side with images from The Broadview Hotel, creating a lounge-like area for show attendees to relax, socialize or take a selfie.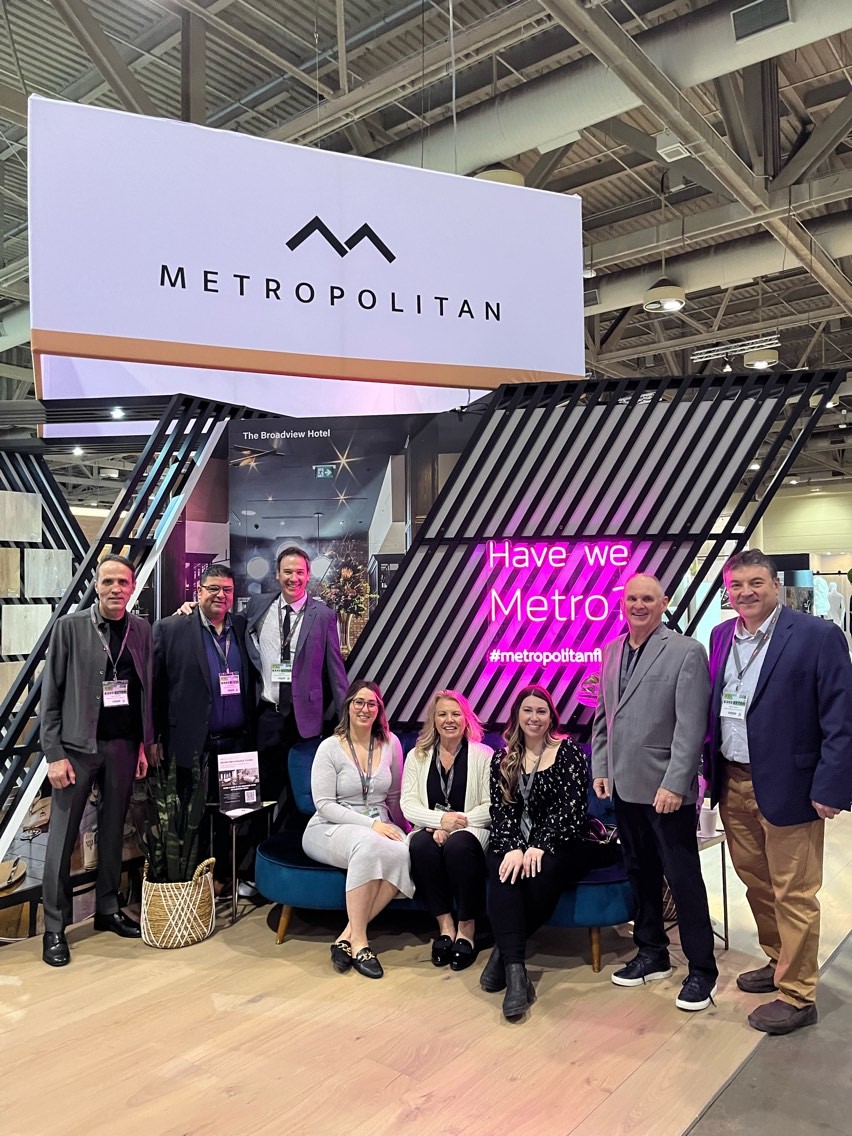 "New flooring is transformative, and we wanted to show this throughout our booth in many ways. Our booth featured Coba and Thebes floors from Couture by Kentwood's Monument Collection. The light, neutral floors with wide planks contrasted beautifully with the dark walls and greenery throughout our exhibit, adding an element of welcoming warmth," explained Parr.
On an inside wall of the booth lived the Metropolitan Clean Floors education section, a place for show attendees to learn about Metropolitan's sustainable and ethical sourcing and manufacturing practices. Another wall displayed extra-long and extra-wide Couture by Kentwood hardwood planks in fashion-forward colours.
 "We spent many hours planning our booth, and it was worth the effort. IDS Toronto is one of Metropolitan's biggest Canadian events. We look forward to it each year, as it is a great opportunity to engage with the design community," said Parr. "We can hardly wait to do it again next year."