Jiayi Cui's winning entry, Chrysalis, was selected from the top-four design challenge submissions displayed at the 2023 IDS (Interior Design Show) Toronto at the Metropolitan Hardwood Floors Inc. exhibit.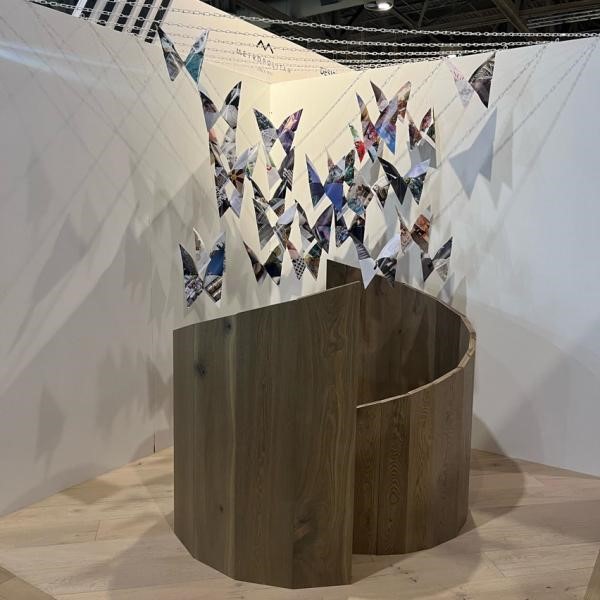 A judges panel of six distinguished design professionals evaluated the top-four submissions and chose Cui as the designer who best realized her creative vision. According to Cui, "...the Chrysalis art installation brings people a moment of relaxation in the midst of busyness," and the courage to slow down and feel the beauty that surrounds them.
As the first-place winner, Cui was awarded $3,000 from Metropolitan. However, she was not the only design student awarded a prize at the show. A panel of distinguished design professionals awarded the three finalists—Cali Pitcher of Georgian College; Doris Chen and Jihyuk Kim of Toronto Metropolitan University; and Tu Dinh Quan, Nhu Quan, and Rui Chiao Chang of George Brown College—$1,000 each for their creations The Kentwood Pavilion, Light Realm and Still Me, respectively. All finalists and first-place winner were selected from over 20 Ontario design students representing Fanshawe College, George Brown College, Georgian College, Seneca College, and Toronto Metropolitan University.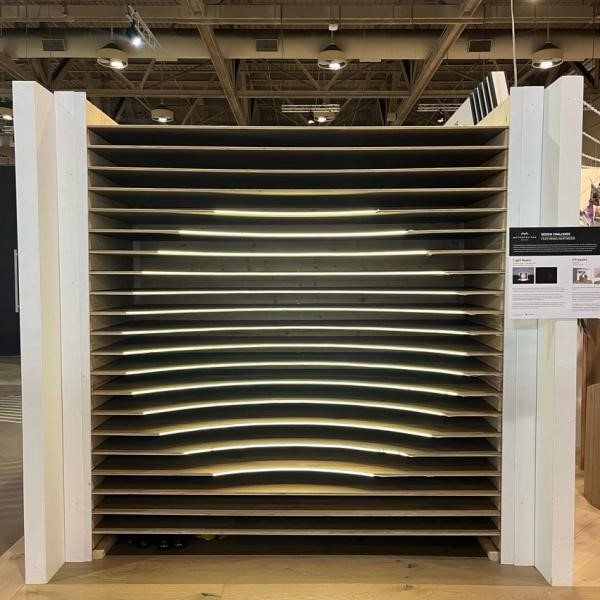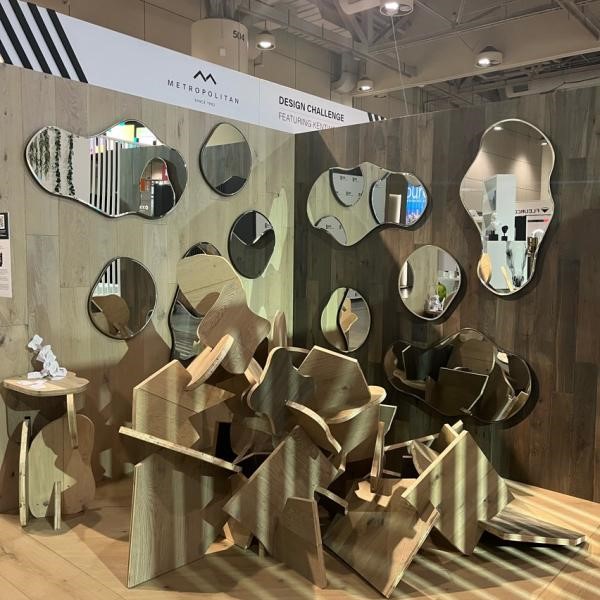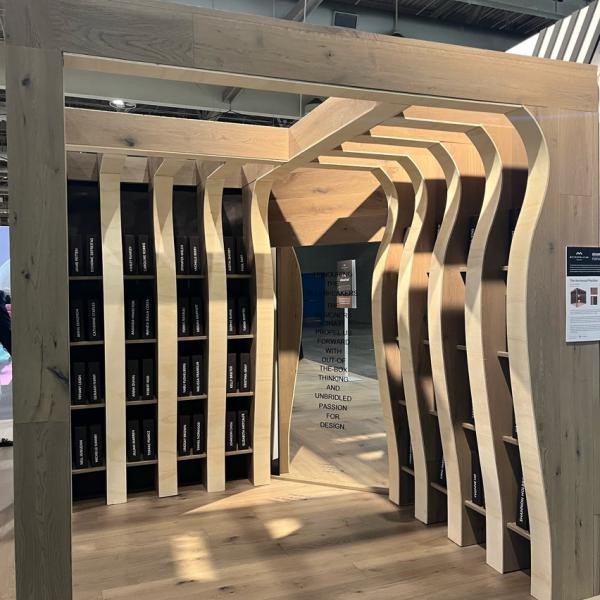 Doris Chen and Jihyuk Kim also won an additional prize of $1,000 for their creation Light Realm. Light Realm received the most votes from IDS Toronto attendees and took home the Metropolitan Design Challenge People's Choice award. Cali Pitcher of Georgian College also won an additional $1,000 as part of the Metropolitan Student Spotlight award.
To enter the challenge, students submitted their designs for transforming an 8' x 8' x 8' space into an award-worthy exhibit/ Entrants were given complete creative freedom, with the only stipulation being that the designs incorporate Kentwood, Metropolitan's line of premium hardwood floors.
"The student creations are some of the best designs since the Metropolitan Design Challenge began. The execution was flawless, and the designs were unique, thoughtful, and surprising," said Metropolitan President Dave Sandover. "We wish to thank all the Metropolitan Design Challenge entrants, participating post-secondary institutions, our judges panel, and IDS for helping us bring the 2023 Metropolitan Design Challenge to Toronto once again.